Welcome to Granny's
Poetry Corner

I will put the new poems at the top (Another excellent suggestion by Marsha) so this will be a reverse chronological listing of the poems I have written.
The poems will open in a new window. All you have to do to get back to this index will be to close the page the poem is on. If you would rather return to the main index, that is listed at the bottom of each page.


The Big Green House
a memorial by LaRhonda Lee Carter Moss written shortly before her grandmother passed.

My Beautiful Garden
was written by LaRhonda Moss in memory of her grandfather.

This poem is for Marsha and Ed in memory of Daniel.
This is the same Marsha who has been such a big help to me in so many ways while I stumble thru trying to make these pages for you to enjoy.
My Son

A Boy's World
I submitted this poem to a national contest and it has made it to semifinals. If any further progress is made I will keep you posted.

Wendy has written another poem.
Kevin

This is written by a dear friend.
Heart

If you have been battered, please be aware this poem deals with physical abuse.
It Always Meant

A Mother Buries Her Child

I Danced the Night Away

Alive.

Dawn.

The Blahs

This Morning.





Email me
Sign My Guestbook

View My Guestbook
Guestbook supplied by HTMLGear.



The beautiful Indian Lady on this page came from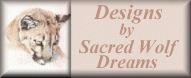 This page was updated on 2/10/02