This page works best with 4.0 or newer browsers.
There are a lot of pictures so please be patient.

Welcome to the Pixie's Playground
Hi, what is your name?
Hi, , I'm Fiona, I was the first pixie to come to stay with Granny. She knew I was lonely so she got me some company. Then other pixies wandered in and they like Granny and me so much they didn't want to leave. I asked Granny if she could make a special place where we would be able to play. Oh, I hope you will like all my friends and my new playground.





Let's go see the peacock that came to see if we pixies really can fly. Hi Misty.


Hi Fiona.

Sorry I didn't introduce you, but she seems in a hurry. Now watch the pond. We haven't thought of a name for the peacock yet. Can you help us? Just send it to us by email.

I'd like you to meet Mae, she was the first company I had. (We became bestest of friends.) Mae, I'd like you to meet . is taking a tour of the playground.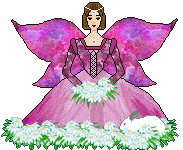 Hi, , nice to meet you. How are you today? Fiona, nice to see you. I'd stay and chat but I am on way to go visit the peacock. Bye you two.





Oh! Look, there is the unicorn. We won't go over to meet Nichole. They haven't been here very long and the unicorn is still getting used to the playground.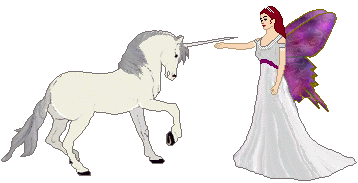 What? Oh no, Nichole is my pixie friend. The Unicorn is named Nick.
, lets go down those stairs to see the swans.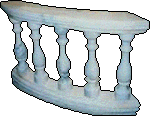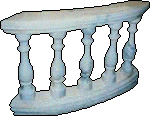 Oh, look, aren't they beautiful?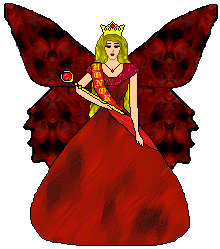 Hi Honor, I'd like you to meet . , this is Honor. How're you doing to day Honor?

Hello Fiona, I'm doing well, thank you. , nice meeting you. I hope you are enjoying the Pixie Playground. Fiona, have you seen Mae? I have a gift for her.

Yes, Honor, just a few minutes ago. She was on her way to visit the peacock.

Why thank you. I will go there right away. I'm glad you came to visit us . Bye.







Honor came to stay with us because her first Mommy and Daddy
weren't very nice. They didn't want to tell everyone where she
came from. You know we are all adopted didn't you? Well, Granny
always tells everyone where she found us. But Honor's first
Mommy and Daddy tried to make everyone think they made her.
That's not very nice. Nebula worked really hard to make us and
people should say so.





Hi Sherrie, Dennis. How are you? I'd like you to meet .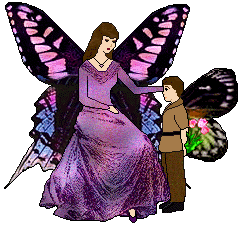 Hi Fiona, . I hope you will excuse us, Dennis has a secret for me. Nice meeting you.

Sure, bye Sherrie, Dennis.



The next pixie you will meet has a sad tale too. She was adopted but
something happened and she wasn't able to stay where she was. So
Granny offered her a new home. We were lucky that she said yes.
She is so nice.






Hi, Marsha, How are you today? I'd like you to meet . She came to visit the Playground today.


Hi, , isn't it lovely here in the playground? We really like our new home. Hi, Fiona, did you hear? Granny adopted two more pixies. Aren't we lucky?


Oh, yes, it is such fun to meet new pixies. , would you like to go meet our new guests? Marsha, have you seen Colleen?


With Colleen it's hard to say where she is. She is so adventuresome, she just loves to explore. She could be anywhere on Granny's site. Last I heard she was checking out the...oops, (giggling) I'm not supposed to tell. She wanted you to go find her. But I'll give you a hint, she was hungry when she left here.

Oh, dear, well thanks. I'll talk to you later Marsha. Bye.


Bye Fiona, I enjoyed meeting you, . I do hope you will come agian.


Bye, Marsha.
Oh Look, , there is one of the new pixies now.




Hi, I'm Fiona and this is . We'd like to welcome you to the Pixie's Playground. I live here and is visiting.
Hi, My name is Phillip and this is my daughter Penny. She is learning how to dance today. Your Playground is so nice.
Why thank you, we all enjoy it here. Phillip and Penny, it was nice meeting you, I'll come back later and chat. Right now I am showing around.
Thank you, we'd like that. Nice meeting you,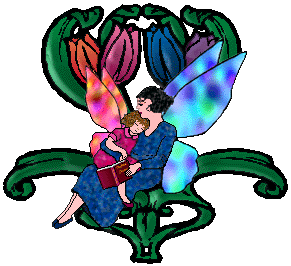 Oh there is Betsy. I knew she was coming to stay, I just didn't know when she would get here. Hi Betsy, I'm Fiona and this is . I am so happy to be able to welcome you to Pixie Playground. Granny told me you were coming, but she wasn't sure when. I am showing the playground.
Hi Fiona, . Thanks, I'd introduce you to Patsy, but as you can see she fell asleep while I was reading to her.
That's okay, I remember how tired I was when I moved in too. We will leave as I don't want to wake Patsy. But I will come back and get better acquainted another time.
Great, I'll look forward to it. Nice meeting you .
The new guests seem so nice.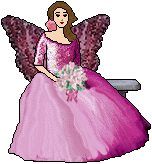 I hope you don't mind if I go sit on the bench with Melody. I have not been able to visit with her for a while now. If you see Colleen as you are going thru Granny's site, tell her I said Hi. And I really do hope you will come back soon, . I really enjoyed our visit.




Adoption certificates in order of appearance:


Guestbook supplied by HTMLGear.
background by:


FastCounter by LinkExchange