Welcome To
Web Granny's Ego page.
This is a picture of me taken by MommyMo when she was here visiting her parents.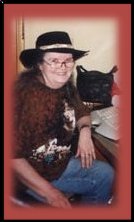 Me at my old Packard Bell. It fooled me and didn't die; so I passed it on to a family that needed it and would use it. I hope they have as much enjoyment with it as I did.

I am splitting this page into two sections, one for awards and one for groups I belong to. They will be on page 2.
I won this award for naming an animal in the monthly contest that DreamPost had.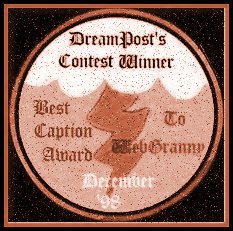 You can see the picture and caption, plus much more at Gestures from the Heart.


All awards will take you to the site that was so kind to give them to me. I hope you will take a few minutes and visit them. The pages will open in a new window.
I received my first award for content. (Can you hear the buttons Popping off my blouse?)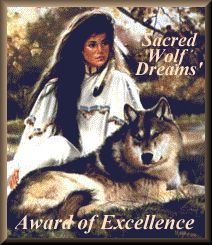 Thank you so very much.





Thank You Judy.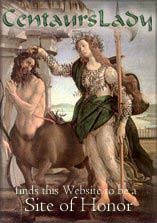 Thank you Sasheena




Thanks to LOTH Sister Elsie "Damamma"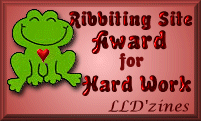 Thanks Teddy





I thank Teddy for making this available to everyone.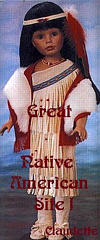 Thank you LOTH Sister Claudette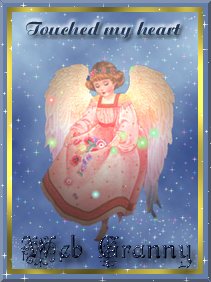 Thank you Pat


For my poem A Mother Buries Her Child I was given:

Thank you Walt.


My two pages, The Only Good Indian is a Dead Indian and Another DRUNK Indian were named best of pod for April, 1999.
BEST
of POD
Thank you Nicki and Nichie
Anyone who wants to learn to make graphics or a few new tricks should visit them.


I was named the LOTH site for November, 2000. This award really means a lot.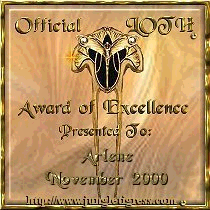 I am truely honored.




Words escape me, and that doesn't happen often. Thank you so very much for this award.



I have made a banner for you if you would like to do me the honor of linking to my pages. Please do the right click thingy and save the picture to your file.


Please link it to http://awebgranny.tripod.com

Well that's all the award page for now. As more happens I will be adding to it. Hope I didn't bore you too much.
To see the organizations I belong to

.


WebGranny


If you have a recipe or any ideas for what I can include in these pages please Email me


Guestbook supplied by Html Gear.