A Mother Buries Her Child
This isn't right,
it tears my soul
A mother should never
bury her child.

I remember the day
that you were born.
I nuzzled your neck
you smelled so sweet.

And now I'm putting you
into the cold, cold earth
way before your time.
A mother buries her child.

Your first day of school
how grown up you walked
strutting like a little man
I laughed 'till I cried.

A stupid mistake, is what they said,
We were just having fun.
No one meant to drink and drive
And a mother buries her child.

The year you made the honor roll
was a major celebration.
For you would rather hit a ball
than study all those books.

A driver who was stinking drunk
ran a stop sign into you.
You never knew that you were hit
And a mother buries her child.

The high school dance
You were so nervous,
with the first coursage
that you had bought.

I sat and waited for your return
Instead I saw the cops.
They came to tell me the bad news
A mother buries her child.

It is the natural order of life
for you to bury me.
Things just got all mixed up
This should not be.

Oh my child, I miss you so,
and wish that I had told you
how very proud you made me.
A mother buried her child.


©AWeber aka Web Granny
April 7, 1999






Guestbook supplied by HTMLGear.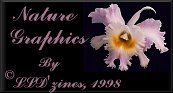 To return to the poetry index just close this window.

Or visit: