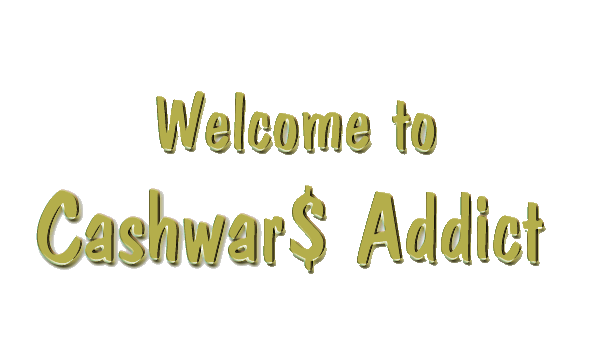 I would use the above for the opening page only.On following pages I wiould use





All the items are "gif's" so they can be used on any color background.
What is Cashwars?
CashWars™ is a game that allows users to steal real money from other users. But don't worry you can only win. And it doesn't cost you a dime. You can build an empire, ally with friends and dominate till you reap the rewards. There is nothing else like it. Plus dig in the mountain and you can win great prizes. Sign-up now at Cashwars and get started having fun while earning money!!


Here is a logo if you wish to link to my site.





You can either go straight to the area that you wish to see or click next and take the tour.

Please see the source. I have an important message for you there. :)
| Main Page/ News | Akzar Missing? | CW Hacks/Cheats | What is Cashwars? | Cashwars Top 100 | Strategy | Messageboard | Sign up | Are you a addict? | make Money! | Rich Bases | Cashwars Links | Download (not CW related) | Contact Me | CW Guide | CashWarsMDN.com